In light of the recent decision mandating online distance learning for the start of the school year, schools are utilizing a 'drive-through' model to distribute textbooks, supplies, welcome packages, etc.
Tote bags or cinch sacks are the perfect way to efficiently distribute these items. They allow staff to quickly pass out to families and can include your school's logo to help build that connection at home and in the community.
Screaming Squeegee provides a variety of totes and cinch sacks. With an expected increase in demand of these items contact us now to learn more.
Just contact us as [email protected] for your quote today, or click on Get A Quote in the menu on the left side of the page!
Here are some great totes that you can use for your school!
"Camarillo" Gusseted Shopping, Grocery and Tote Bag with Hook and loop Fastener Closure
Size: 15″ W x 12″ H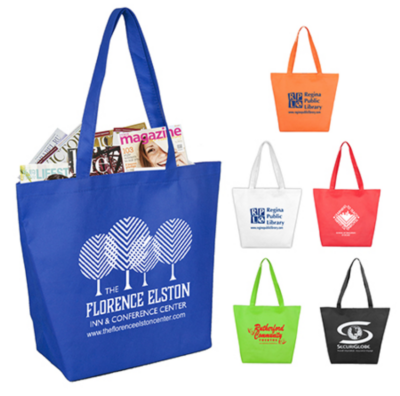 This 80GSM Non-woven polypropylene tote bag is economical and has 22-1/2" cross-stitched handle straps for extra strength and a handy hook and loop fastener closure. It is sewn for stronger, more durable seams. Reusable and Recyclable.
"Full View Junior" Large Imprint Grocery Shopping Tote Bag
Size: 10" W x 12" H x 8"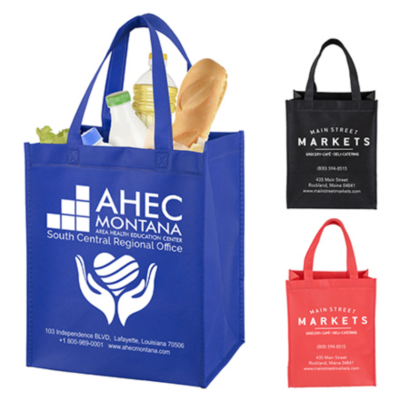 Features 15" handles cross stitched at the top for reinforcement. This strong 90GSM non-woven polypropylene grocer bag is recyclable and reusable. Large imprint area unobstructed by straps.
"Super Mega" Grocery Shopping Tote Bag
Size: 13" W x 14-1/2″ H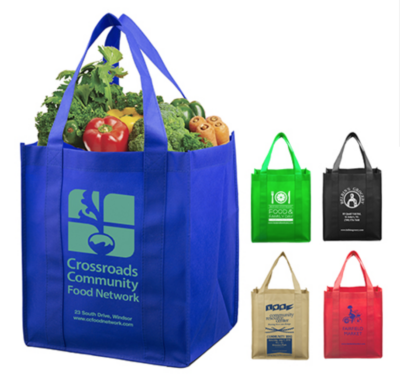 This strong 80GSM non-woven polypropylene durability grocery bag is recyclable and reusable. Features 23" long handle straps cross stitched the entire length of the bag for maximum durability. 10" Wide gusset and a fabric wrapped plastic bottom insert for extra durability. Perfect protection for our environment! Reusable and Recyclable.
"Ventoux" 210D Polyester Drawstring Cinch Pack Backpack
Size: 14-1/2″ W x 17-1/2″ H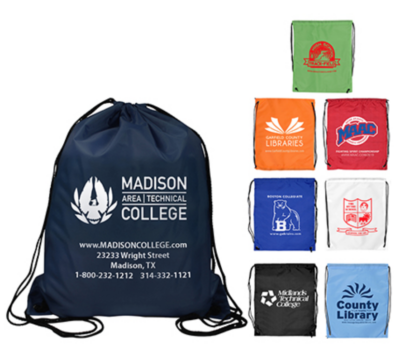 This backpack cinch pack is made from sturdy 210D polyester and features adjustable 17" cords for easy form fit. It also has reinforced corners and metal grommets for the more strength. Reusable and Recyclable.