I remember graduation practice and how last minute we had to move our graduating class to inside our gymnasium because it might rain outside the day of graduation. During practice, there was a self-proclaimed joker in our class who intentionally practiced tripping on the steps up to the stage. We were all aghast he would do that. When we asked, the guy said he wanted to be remembered. Welp, I guess it worked because all these years later, I still remember Simon being that punk kid that just wanted all the attention.
His staged trip was truly a sight to remember. But it was no where near as spectacular as my full on, it was an honest mistake, why-oh-why-won't-my-feet-move-like-a-normal-persons-feet trip onto the stage to receive my diploma. And the subsequent leaving the stage and nearly rolling of my ankle because Mom insisted I wear nice high heels that I had never worn before, and why-couldn't-I-just-wear-sneakers-or-cross-trainers-like-I-always-wore. They're silly, and good memories.
With COVID19 and shelter-in-place, our hearts go out to those graduating seniors that will miss out on those ridiculous memories. And we hope that while we are in these sheltered times, you are able to find some joy and a level of celebration. You worked hard to get where you are, and you deserve to celebrate! Until you can, we've had some clients take it upon themselves to show ways they are celebrating their graduating family!
Lawn Signs

We might not be able to crowd the stadiums and large halls to celebrate our graduating seniors, but you can still show your support with a lawn sign. Signs are a great way to get your local community involved in the celebration as well!
"Class of" Shirts + Swag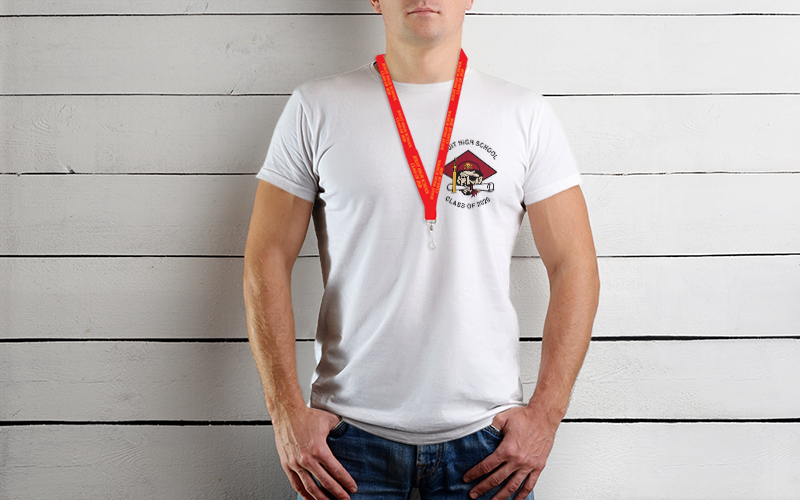 Showing off your school spirit with a wearable shirt is still a great way to celebrate your class. With affordable printing methods, you can have any sort of wearable art to celebrate a major event. Swag like lanyards, tumblers, or keychains are also great ways to support your seniors and graduating classes, while providing them with a functional item.
Header Photo by Baim Hanif on Unsplash